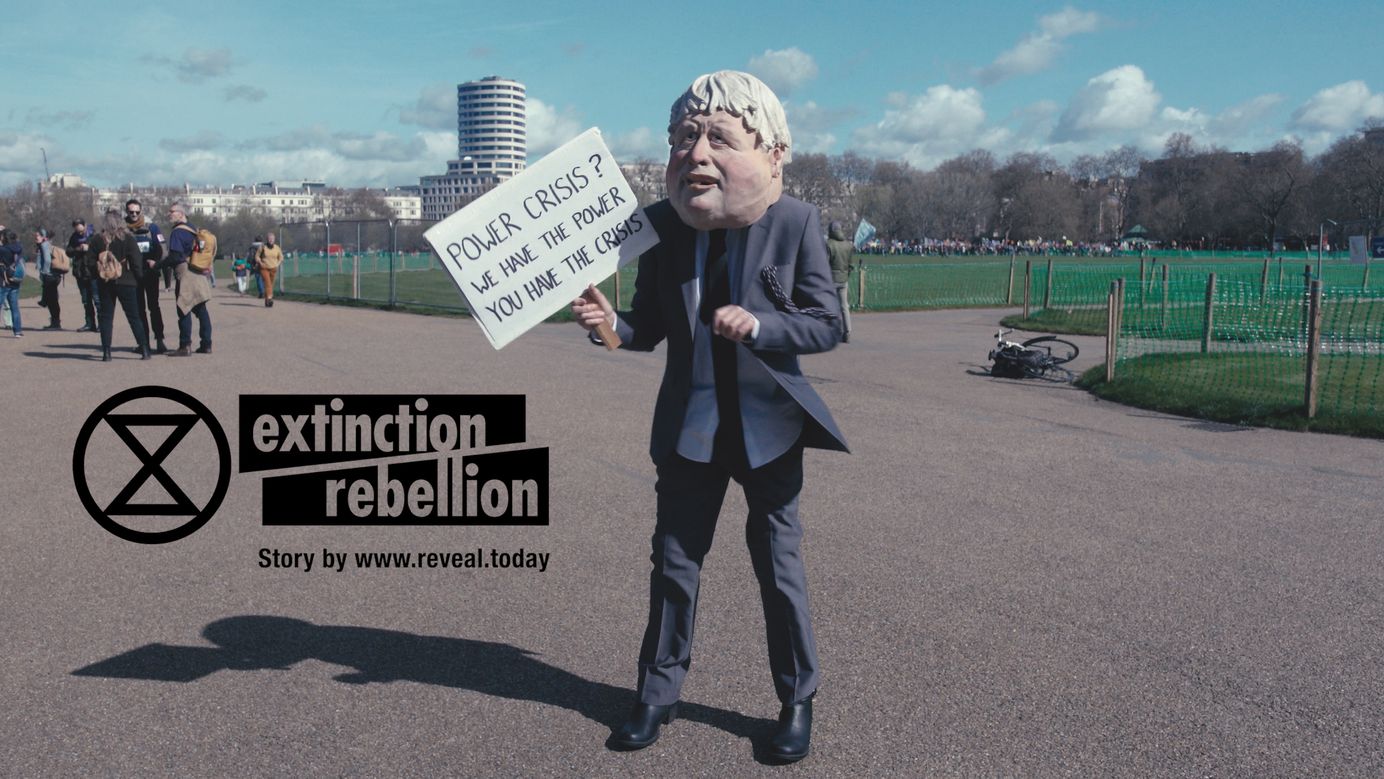 Extinction Rebellion takes over London
Extinction Rebellion brought thousands of people to the streets of London, blocking roads, taking bridges, and making their demands clear. No more UK investments in fossil fuels was one of their demands.
Table of Contents
Previous post
I understand that when hearing about discomfort in our everyday lives due to people protesting for causes we might not fully understand or for issues that seem far in the future, sometimes we´d like to tune out and forget all about it. But that has to stop.
Last week, I talked about our trip to London to witness and document acts of civil disobedience that raise awareness about problems that I believe should concern us all, like climate change and the loss of species. I perceived then a bit of a backlash that I don´t fully comprehend. I know that I started this blog and newsletter to fight for the rights of animals, in particular the hunting dogs of Spain, through filmmaking and storytelling. Many of you first subscribed to know more about dog issues, and believe me, that is not forgotten. But dogs and mental health were just the beginning of, let´s say, my awakening to the unnecessary suffering of others. Some of you might have had a different point of contact with a cause that helped you care about the bigger picture and other topics. Please stick to them; I am sure they need you, and they are all part of the same continuum, the fight for truth and justice for all.
So for those who stayed or became members to help me out carrying on, those who understand that I am just trying to explore what I can do to help and find a place in the world where it makes sense to get up in the morning, thank you. You mean a lot to me!
That is why I would like to continue sharing the efforts and stories that I found on the streets of London. They are inspiring accounts of people who are willing to get arrested, break the law, and sit down at a crossroads for countless hours, fighting for a future with more truth in it and less oil.
---
🐝
The video below is just a taste of an international movement,
Extinction Rebellion
, that is growing and will become a key actor in manifesting what kind of future we deserve.

XR

Extinction Rebellion (abbreviated as XR) is a global environmental movement with the stated aim of using nonviolent civil disobedience to compel government action to avoid tipping points in the climate system, biodiversity loss, and the risk of social and ecological collapse. Extinction Rebellion was established in the United Kingdom in May 2018.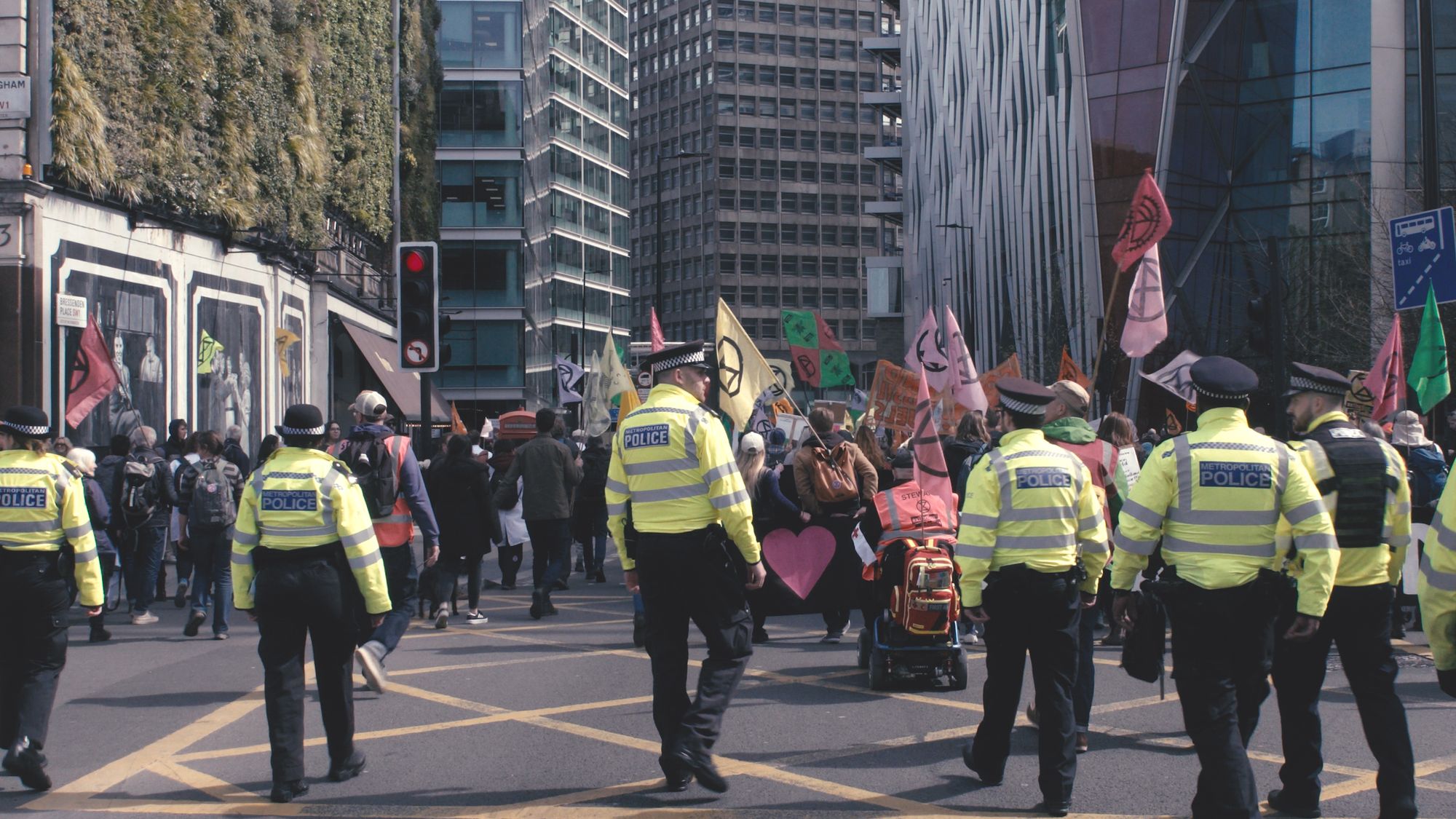 XR has acted many times before and, with no single individual in charge, has operated as a collective to coordinate enduring action at scale in many other countries. Extinction Rebellion uses different models of self-organizing systems depending on the group formation and location that prove to be very effective and enduring. The lack of a traditional leadership structure encourages people to think and agree on what to do, and this works because of crystal clear shared values and purpose.

Video - XR takes over London

The rebellion that started this April in UK brought thousands of people to the streets of London, blocking roads, taking bridges, and making their demands clear: No more UK investments in fossil fuels.

Notes
Let´s be clear; the climate crisis will come to affect everyone. It has already begun. That is why XR gives all they do a well-based sense of urgency.
I hope you got to know a bit more about the courage of these rebels, and perhaps you share the admiration I feel for them.
Listen to this article.
Extinction Rebellion takes over London
---
I hope this was useful to you.
If my work has enriched you in any way, please consider helping this platform by becoming a member.
Your support makes all the difference!
MoonLeaks Newsletter
Join the newsletter to receive the latest updates in your inbox.
Comments
---