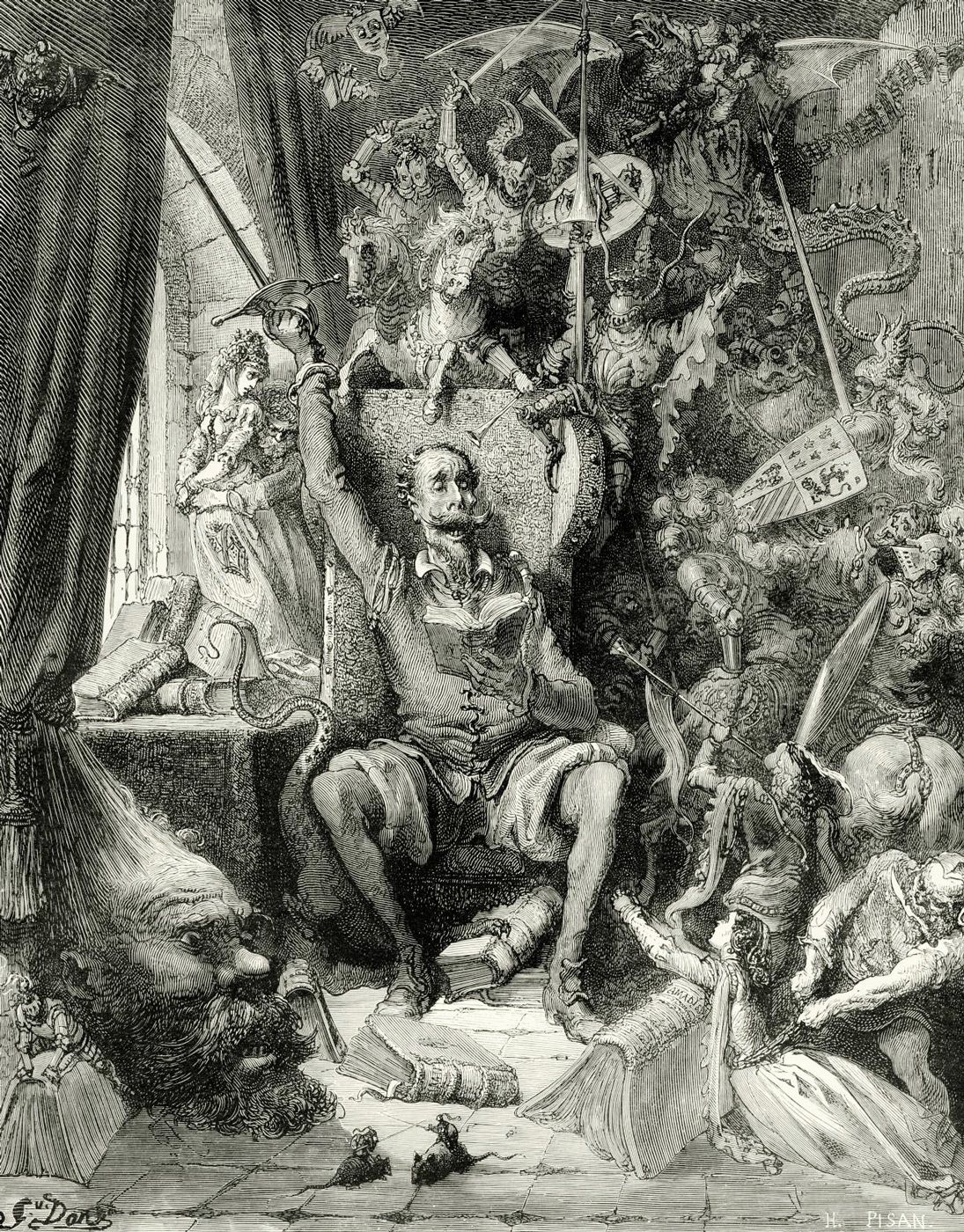 The galgo, Don Quixote, and madness for stories
Takes 6 minutes
Intro
In 2016, as we were launching our first crowdfunding campaign, the world commemorated the 400th anniversary of Miguel de Cervantes Saavedra's passing (Alcalá de Henares 1547 – Madrid 1616). He was the prince of wits and author of the first modern novel in Spanish and one of the most influential books in history, "Don Quixote". His novel, a timeless masterpiece, is an immortal portrait of the ideals and miseries cohabitating the human soul. This post is a homage to the creatures that configure Cervante's surrealistic and symbolic universe, with a focus on the galgo of course, the protagonist of our first feature film documentary.
Published in 1605 and titled "The Ingenious Hidalgo Don Quixote of La Mancha" the first part of the novel had a mocking tone.  Cervantes wanted to "put on hatred of men the foolishness told in the chivalrous novels of the time" using their own narrative devices, and similar themes, but with more than a twist.
Hidden between lines, the novel shells a very modern parody of customs, traditions, symbols, rituals and languages that I very much witnessed when I was shooting Yo Galgo. That film was indeed a trip back in time where Don Quixote's presence was everywhere. Mad and heroic at once, his adventures, fantasy, hunger for life, honor and freedom, were true inspiration throughout our filmic endeavours.
"Freedom, Sancho, is one of the most precious gifts that heaven ever gave to man. Neither the treasures hidden in the earth nor those the sea covers can equal it. For freedom, as well as for honor, one can and should risk one's life"

This odd mixture of pride and honor characterizes our anti-hero and to a point the "spanish character". Here I talk about a kind of vain pride that shares many traits with the reality and sorrows of the galgo. A pride born from a perceived genetic condition, individualism and the honor of belonging to a certain self proclaimed kingdom or house. Many galgueros look to take part in history, and divinity, through the creation of the perfect galgo. More than once did I hear something like "in the world of the galgo everyone is equal, and the peasant has a chance to break bread and defeat the rich, the powerful, and become immortal" - Immortal as in: "everyone around the galgo will remember my name and that of my house and bloodline".
Galgueros are thought of, surprisingly only by galgueros, to be the heroes of the great medieval epic Songs.


Our protagonists
Those thin but strong sighthounds, give themselves away to their tasks, house and owner. Just like Rocinante, the loyal half-starved spavined horse that Don Quixote chooses as his noble steed, the galgo represents the voiceless, unquestioning companion, who first gets the blow from the absurd and unexamined. What I tried in the film was to use the galgo as a vessel to talk about others who suffer too, out in the open, hidden by callous traditions and outdated so called "sports".
Cervantes left nothing to chance and carefully selected each of the words and ideas that shaped his Quixote. So it's no coincidence that our protagonist and his Galgo appear together in the first sentence, a capital one, in the most famous novel ever written in Spanish:

"In a village of La Mancha, the name of which I have no desire to call to mind, there lived not long since one of those gentlemen that keep a lance in the lance-rack, an old buckler, a lean hack, and a Galgo for coursing. An olla of rather more beef than mutton, a salad on most nights, scraps on Saturdays, lentils on Fridays, and a pigeon or so extra on Sundays, made away with three-quarters of his income."
(First Chapter: Which describes the character and pursuits of the famous Don Quixote de la Mancha)
It's worth noting that our hero pursues the eternal ideal of manhood that Cervantes expressed with the words: "the true nobility is in your virtue".
Virtue is what's proper to the "Fidalgo" or "gentleman", because a "gentleman must be the son of his own deeds and justify his honor with them." Cervantes agrees here with most screen writers I've read about showing character through action, and with Sebastián de Covarrubias Orozco and his 'Treasury of the Castilian or Spanish Language' (1611) too:

"Fidalgo (referred to Don Quixote but very applicable to Galgos as well) is a very typical term in Spain. It commonly describes a gentleman of noble, pure and old lineage. Being the son of such a line means to have inherited from their parents and elders what is called 'something'. That something is the nobility (which in galgo terms is "La Raza" - "The Race"). And he who does not inherit nobility from parents can take it by his virtue and value. He will be the son of his works and the beginning of his lineage, leaving their descendants something they can boast and pass on."

Was that not what all galgueros want?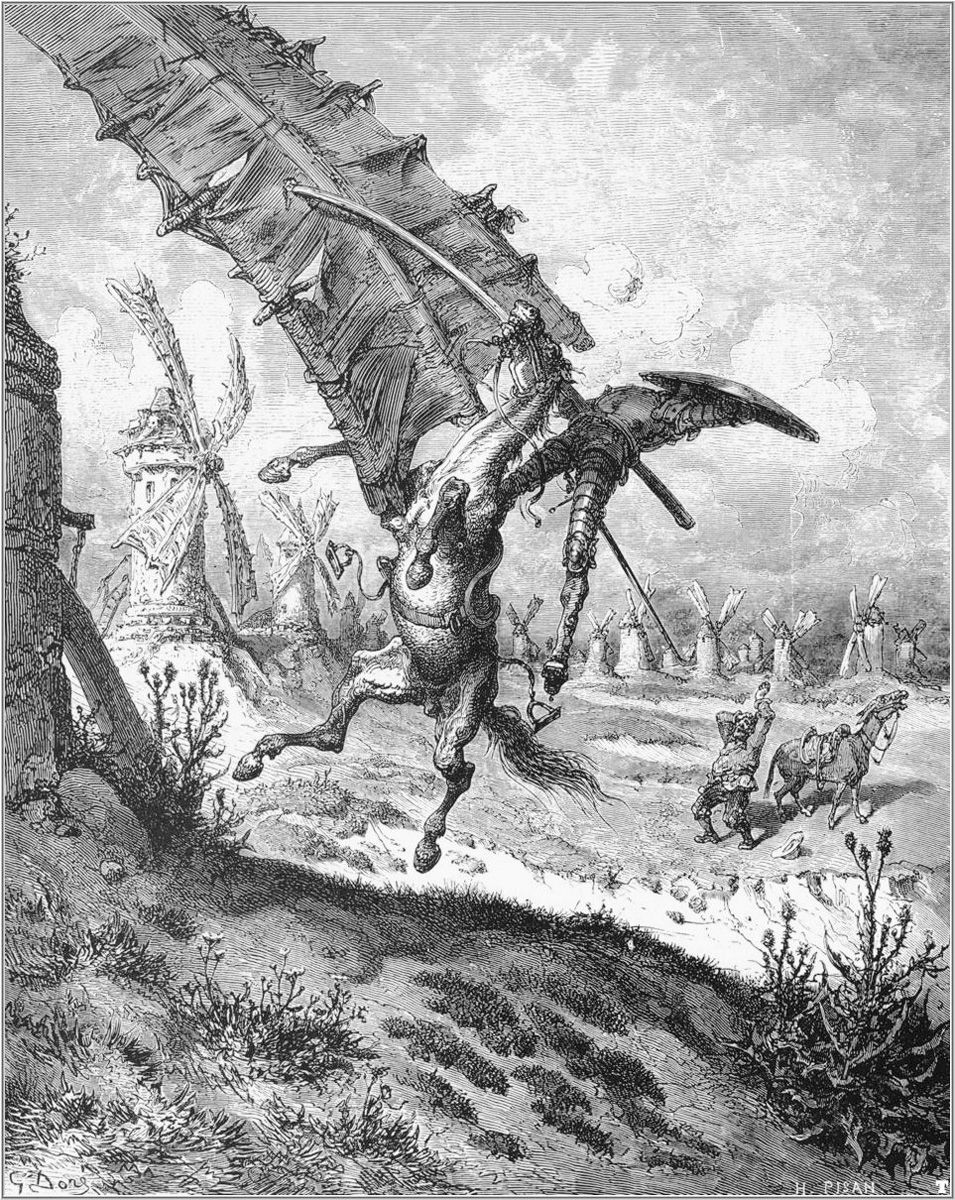 Fidalgos
As Fidalgos, Galgos also prove their worth with their performance while coursing. To have "Race" or "Raza", as mentioned above, is to possess a provision of character that forces the dog to always follow the prey, never to stop no matter how much it hurts. It is necessarily speed that makes a galgo champion, but "La Raza". So, with their nobility, Spanish sighthounds are truly gentlemen, canine examples of true character.
Don Quixote himself, who is considered a noble, could have a galgo. Only noblemen back then could own a galgo, and with it Don Quixote has all the elements and attributes to be the carrier of the universal values of chivalry. Then he says:
"Friend Sancho, know that I by Heaven's will have been born in this our iron age to revive in it the age of gold, or the golden as it is called; I am he for whom perils, mighty achievements, and valiant deeds are reserved." (I, XX)

In Don Quixote, as in any other book about chivalry, more animals are present. They are often associated with fabulous beasts and mythological creatures, but also as references to the everyday reality of the time. As mentioned earlier, being of gentle birth came with certain privileges, including having a galgo. Just by that fact, defined in the first sentence of the novel, we know where our hero is in the social structure of the time.

But there are more animals in the book defining the social status of people. In Chapter 16, Don Diego Miranda tells us: "I am more than fairly well off, and my name is Don Diego de Miranda. I pass my life with my wife, children, and friends; my pursuits are hunting and fishing, but I keep neither hawks nor galgos, nothing but a tame partridge or a bold ferret or two."
The Galgo appears throughout the book as a symbol of distinction and is associated with wealth and abundance.
Dogs and Galgos, particularly the latter, also appear in the novel with negative connotations. It occurs, for example, when the figure of a fictional character named Cide Hamete, to whom Cervantes assigns the authorship of part of the novel, is referred to as "the Galgo of the author", meaning that he is not to be trusted. Another example appears in chapter 39, which is the story of a captive, where to be an infidel is analogous to being a dog. But in this case it comes from the perspective of an Arab character, Zoraida's father, and dogs are impure animals for Islam. So, here, the dog has become a moral and a religious symbol.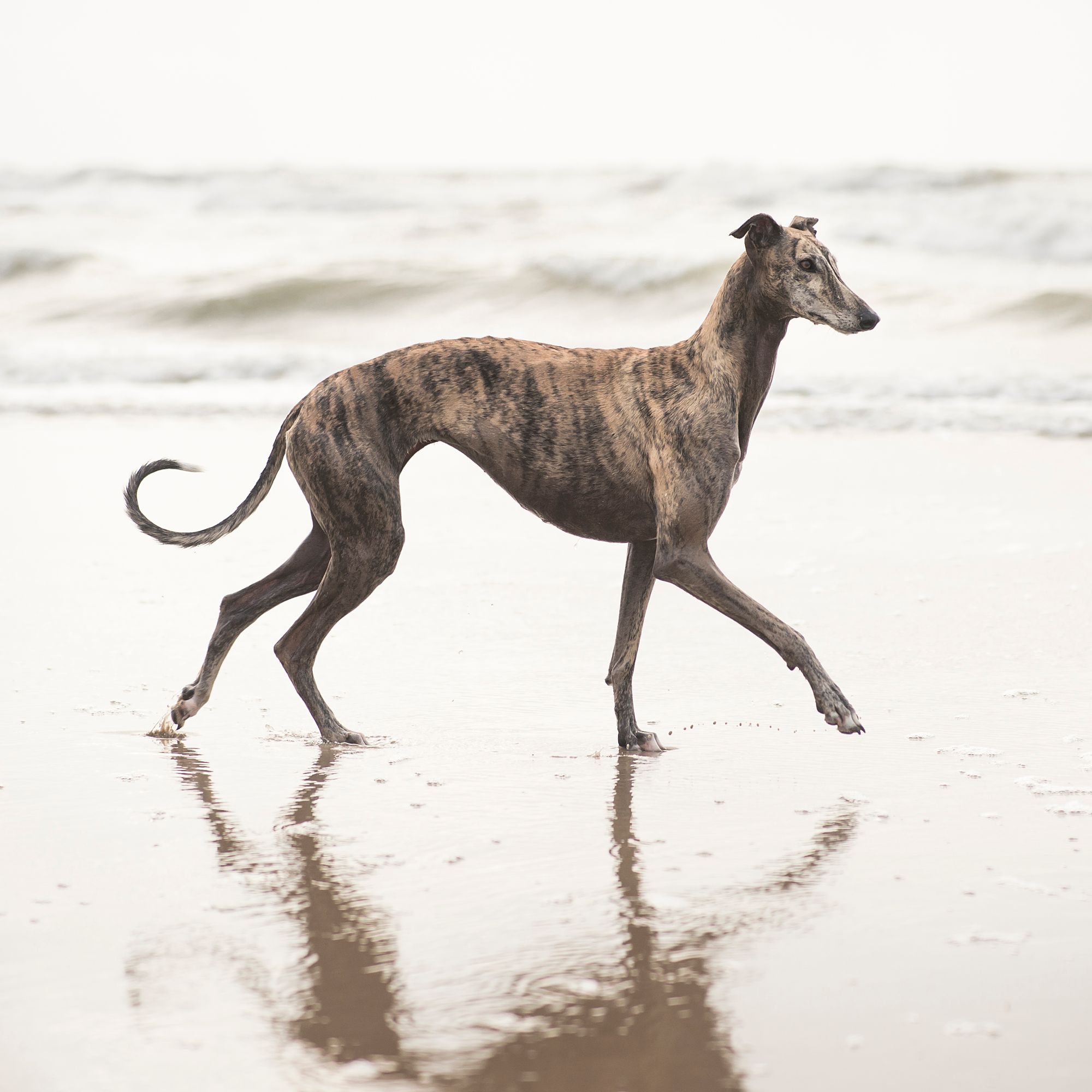 It would be interesting to do further study on how the Galgo has been discussed in the literature. We know the greyhound is mentioned in the bible, and it is believed that sighthounds were among the first dogs to be domesticated. In my opinion, they have something special. They are chilled, but proud, not pleasers, no, but loyal. I've had dogs all my life, and I can say that with galgos I sense some other kind of connection. Well, I guess you all do with your dogs.

If you are curious to know more about how this investigation bore fruit, please watch our film. You can also help our platform by subscribing to moonleaks.org.

And remember,
Share if you liked it!
:)
The article on audio
---
Co-written with Bárbara Vidal

Comments
Sign in or become a MoonLeaks member to join the conversation.
Just enter your email below to get a log in link.
Become a member to participate in the conversation
MoonLeaks Newsletter
Join the newsletter to receive the latest updates in your inbox.
---