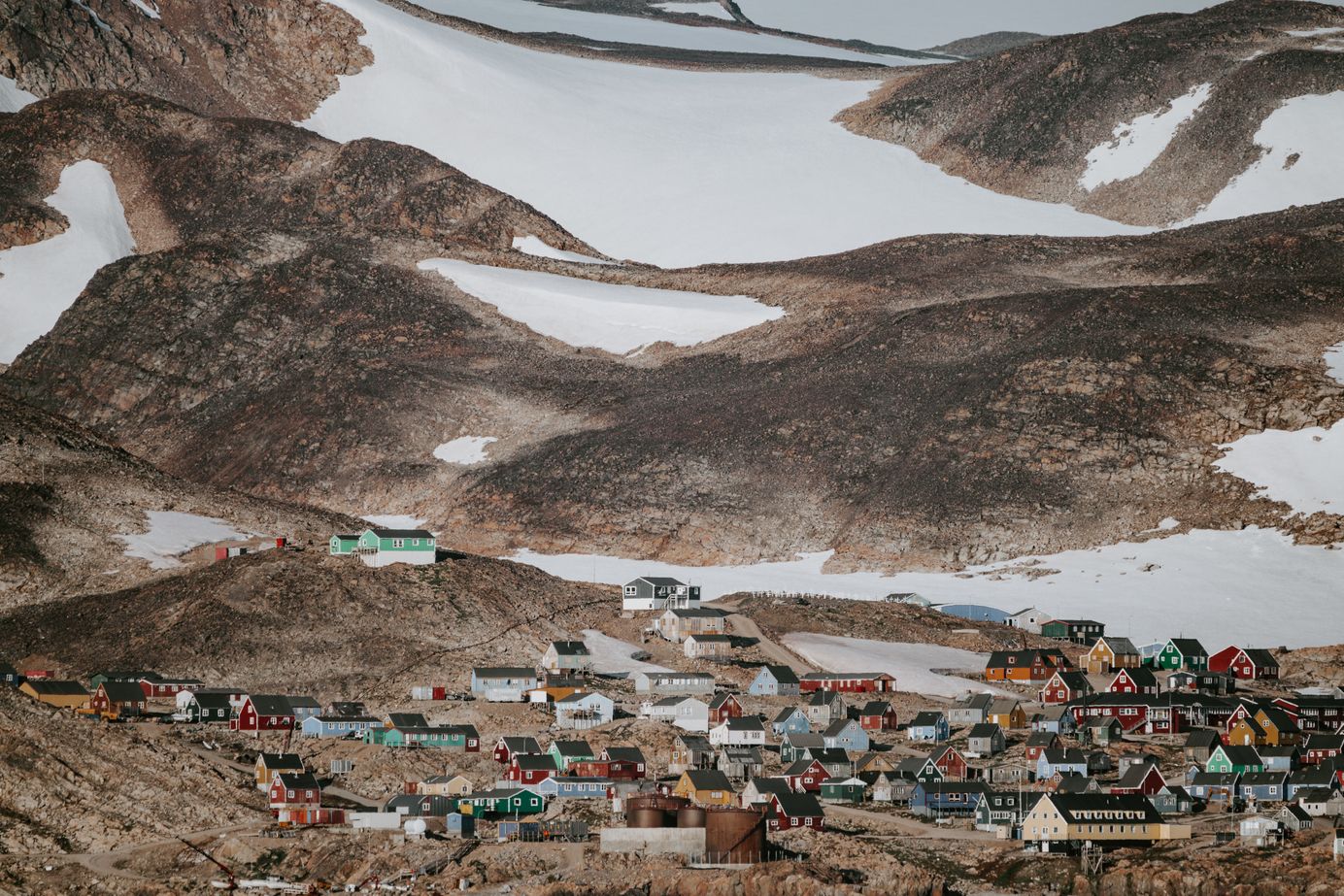 Greenland is not for sale. Film series NOMAD LAND
With this project I wanted to find something that would make us see ourselves vulnerable in nature again, fragile and small as we've always been throughout evolution. Then I found myself in Greenland, tiny, anxious, and nature-struck.
Teaser of NOMAD LAND - Creature cast
---
Landing
How is it that I never get past the feeling of being new to things? I wish my stomach didn't notice it as much when I start a creative project. No matter how much I prepare for them, once they start I feel like a student again.

This time it wasn't the new drone, the new gimbal, or the highly refined set of expectations that I placed upon myself after landing in one of the most difficult and expensive places to shoot. This time, I had a local co-producer, a crew, a composer, the Greenlandic National Museum on board, and the most famous actress of the land to give me confidence, but the idea of not being capable of shooting what I needed, drowned my spirit the first days. I still needed to learn a great deal about working on a cross-cultural film project, drop my stereotypes, be willing to change course, and understand that good intentions are not always enough.
Without repeating what I already wrote about why I decided to begin NOMAD LAND, the project I refer to here, I knew from the start that my role would be more of a producer than a director. That the key issue here, the truly interesting approach, was to create spaces for self-expression and participation. I needed to break free from the dualisms and oversimplifications with which Greenlanders are frequently perceived, and help them tell their own stories while being in a semi-fictional format. I wanted NOMAD LAND to be theirs, done through workshops in Greenlandic, covering certain Greenlandic mythical tales.
I am not surprised that I panicked a bit when things didn't go as expected on my first trip to Nuuk. Now I see the real value of the trip, which is not only the footage but the lessons learned about addressing indigenous people, representation, and storytelling. Greenlanders can be harsh and unforgiving when telling you what they don't want. I guess they have been misrepresented enough times to see me more like a threat than a friend. There I was wanting to talk about the most intimate stories, the past, and the ghosts. I will always thank them for showing me how little did I know about the world and ways of living.

NUUK
The main focus for this trip was to meet with partners and participants. I knew that with my budget and time I was to remain in the capital. There are no roads leaving Nuuk, just boats and planes.
My interest was in understanding how people from many parts of Greenland had been "forced" to move to Nuuk due to the closing down of mines and industries. Some of these buildings contained more people than the village they came from, and space was lacking. I stayed by myself in some of them and the city, the houses, and the notion of forced relocation became my subjects.

---
---