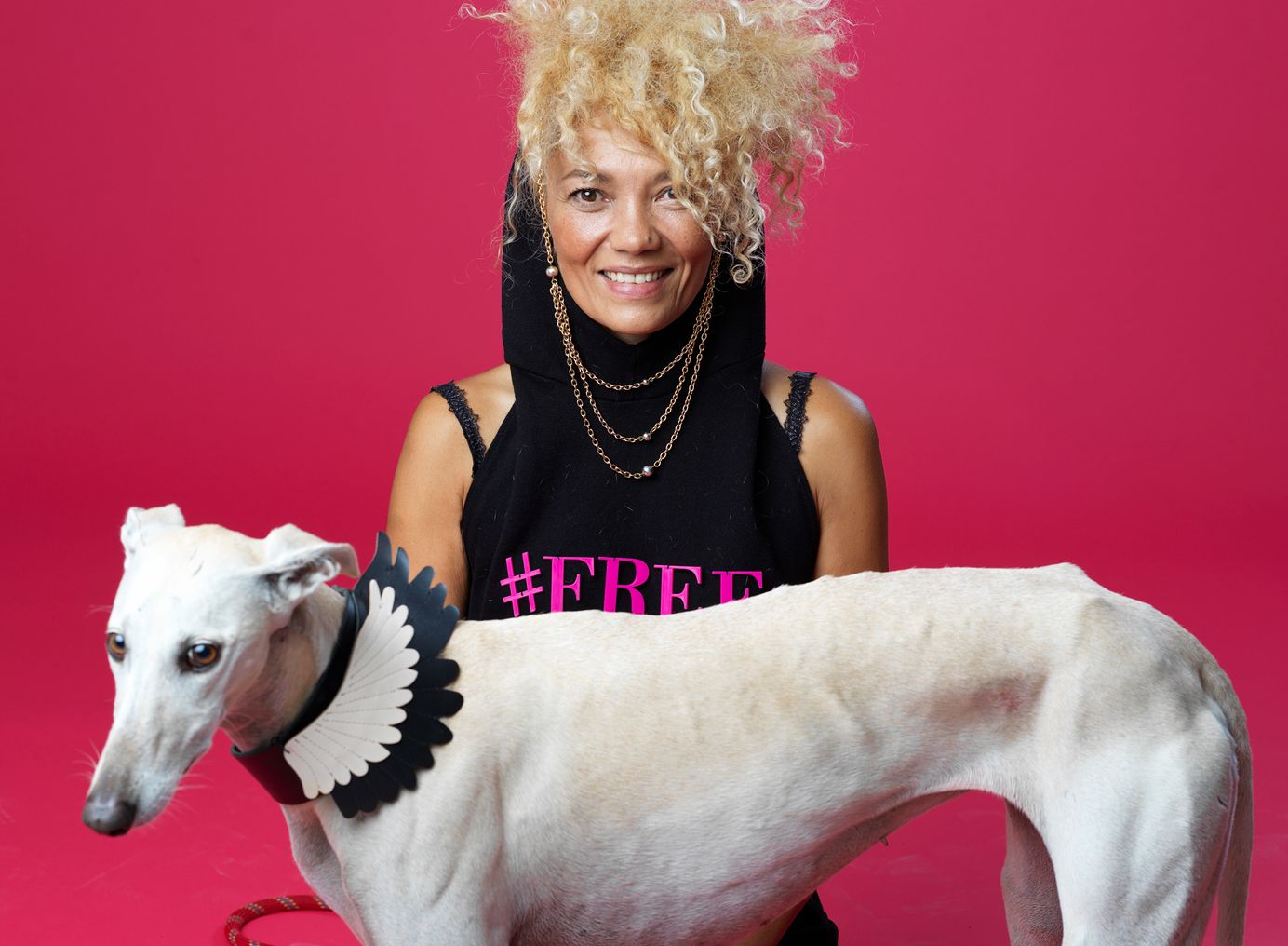 Coming back to cinemas with Alfakat and her song Gaia
Alfakat is donating their song to raise awareness about the plight of the Spanish sighthound, hoping to bring our documentary back to the streets.
Table of Contents
Raising awareness about animals in need through creativity and partnerships  
We understand how hard it is to do culture these days, and hope that for the summer we are able to show our documentary about the galgo in cinemas again. That is the idea behind this collaboration with Erikkajah from Alfakat, to sell her song GAIA, which premieres here today, and raise funds for such a cause: hoping to bring Yo Galgo back to cinemas, drive-ins, open screenings, and cultural houses, during the summer of 2021.
I was also invited to edit the music video that you see here. This is our second creative collaboration with Alfakat to bring awareness about animals in need. They also produced one of the tracks for Yo Galgo, Karma Comes Around, which video you can watch below. That song can also be bought under the same principles.
Note - The members of Moonleaks will receive GAIA to download directly to their emails. If you are not a member yet, please join us.

Get this track, GAIA, at bandcamp!
---
In the words of the artist
"Gaia is a modern earth song, a journey, and an urgent call to humanity."
On becoming an activist
Hi, I am Erikkajah, and I would like to share a bit about why I am so interested in this cause. This song Gaia was recorded in Malaga, in March 2016. It was the first time that I visited a shelter for Galgos in Spain, and it blew me away. I knew about the plight of the galgo, and I had already begun to draw inspiration from these dogs for various artistic projects. But what I found was unexpected, deep, and very emotional. That trip was transformative, and then I decided to invest more of my creative time working for the galgos.
Shortly after I became a galgo mama. One of the best things that I have ever done. I have two galgos now that is my family. They bring so much joy and creative energy to my life.
The trip to Spain also put me in contact with an old friend, Yeray López, with whom I traveled to the south of Spain to visit more shelters, and who helped me with the forthcoming adoptions. We found out that we not only share a passion for music, but a life purpose as well, to help the animals.
I had always known that I would adopt a dog when my life would allow me. Animals have always played a huge role in my life and upbringing. I always felt a deep connection with them. I believe they have been my greatest teachers and healers, and I am quite grateful for that.
Karma Comes Around
This next track is part of Yo Galgo's soundtrack. It was incredible that we could participate in the film project and that the video, from this very special song, ended up being a kind of a short documentary.

Get this track, Karma Comes Around, at bandcamp!
---
Having galgos, and understanding their plight, has been so important to reshape my life. I have found a new compass now, and have decided to dedicate my work to my deepest love and muse, the Galgo Espanol.
Please buy any of my tracks and help us reach the world with this story. Let's be positive and work for the change these dogs need.
Erikka - Alfakat
---
If you liked this article, please subscribe and share it with your friends.
MoonLeaks Newsletter
Join the newsletter to receive the latest updates in your inbox.
Comments
---